Description
Product Compatibility Chart
| | | | |
| --- | --- | --- | --- |
| Make | Model | Years | Notes |
| Fiat | 500 | 2007 - 2015 | |
Headunit: VDO, Connection: Mini ISO
Connects2 CTKFT05 Double Din Radio Replacement Kit, allows the fitment of a Double DIN aftermarket headunit to the selected vehicle. This kit includes double din fascia, Steering Wheel Interface.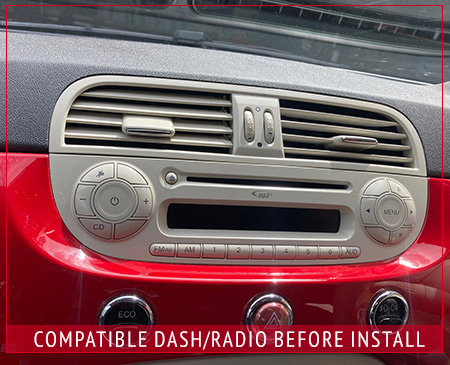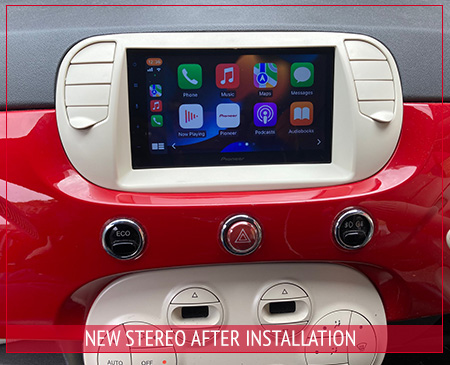 Connects2 CTKFT05 Includes:
Double Din Fascia Adapter (Ivory)
CAN-Bus Steering wheel Control Adapter
Universal Stereo Patch Lead (Free CTMULTILEAD.2 Included)
Fascia Adapter
This adaptor will convert the non din-sized aperture left after removing the factory stereo to a double din size ready for head unit installation. The high quality finish, colour and texture are designed specifically to maintain the original look of your vehicles interior. Supplied with ventilation shaft extension to relocate the air vents.
Steering Wheel Interface
A stalk/steering wheel control adapter allows you to upgrade to an aftermarket head unit whilst maintaining use of your factory steering wheel controls or fitted on a stalk next to the steering wheel.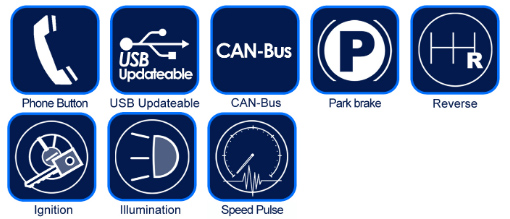 CTMULTILEAD.2 Universal Patch Lead
Patch Lead connects a compatible car stereo with a joystick input (blue line-in mini-jack) or wire input on the back of the unit to the existing stalk/steering wheel controls of the vehicle.
Universal head unit connection lead for:
Alpine (3.5mm jack)
Beat (single wire connection)
Chinese / Xtrons / 3 wire unbranded units (3 wire connection)
Clarion (3.5mm jack)
JVC (3.5mm or single wire)
Kenwood (single wire)
LG (3.5mm jack)
Nakamichi (single wire connection)
Panasonic (single wire but NOT AV units)
Philips (single wire connection)
Pioneer (3.5mm jack)
Sony (3.5mm jack)
Zenec (single wire)
Other Chinese SWC learning head units
Important Patch Lead Notes:
You can simply cut the loops / wires to select which brand you are fitting. Supplied with instruction sheet
This patch lead CANNOT be used for Blaupunkt / Parrot / Becker / JVC KW-AVX head units / Older Kenwood units with the DIN plug. For those models you need to purchase the lead from the add-on options.
Important Fascia Notes:
The fascias are made to suit industry standard sized stereos such as Pioneer, Kenwood, Sony, Alpine, JVC etc, NOT INCLUDING China units or unbranded units.
China units have a reputation to be over sized and may require modification to the fascia to allow it to fit.
We do not take any responsibility for China units not fitting as they are not industry standard size.
Car Audio Fitting Accessories are sold with limited instructions. Some knowledge of car audio installation is helpful, as in some rare case "modification" is necessary.
Please make sure that is the correct Fitting Kit for your vehicle by firstly checking to see if your vehicle make, model and year is listed in the description. Secondly by checking to see if the connection & Shape in the picture listed is the same as you have in your vehicle. If in doubt please email us with your vehicle details and we will confirm what you require.