Universal head unit connection lead for Chinese brand head units. Simply connect and then program the head unit via the on board menu.
Connects2 CTCHINAHULEAD Patch lead for lots of the Chinese branded double din stereos
Ideal for use with many of the Xtron / Eresin Chinese brand headunits that have stalk controls
Please look at the back of your headunit and look for the three wire connectors
Simply the buy the main harness adaptor for your vehicle
Note: When used in conjunction with the Connects2 range of stalk / steering control adaptor leads this cable allows the use of OE stalk/steering wheel controls with compatible units. Please ensure your aftermarket headunit has the facility to be used with stalk / steering controls.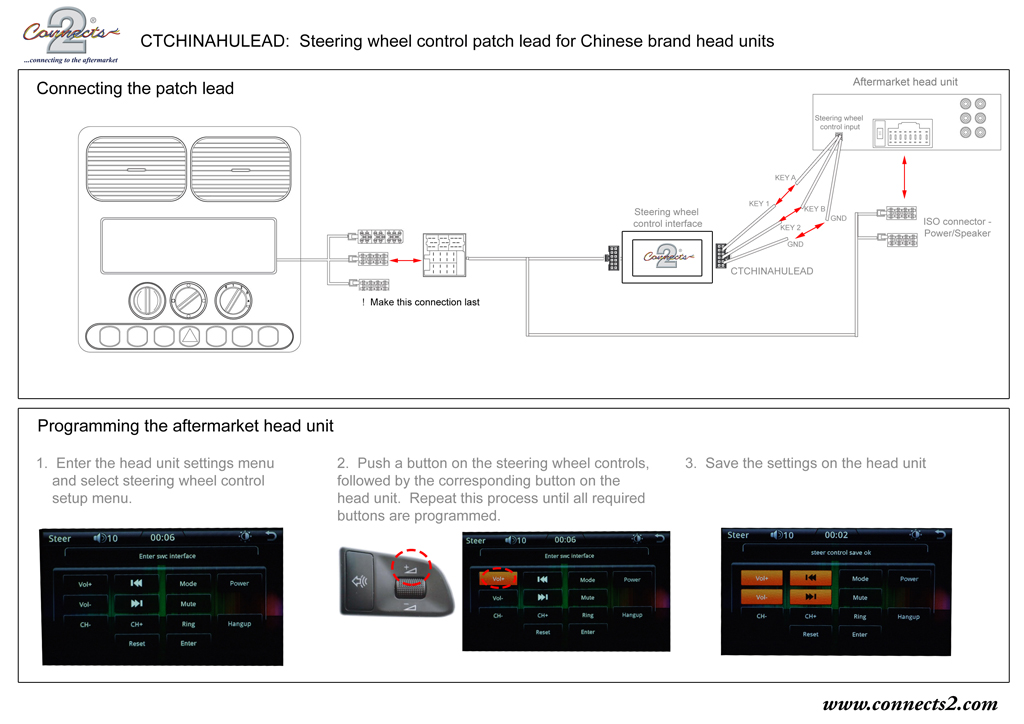 We always recommends that you have your installation carried out by a qualified installer. Our experienced technical staff can take care of all kind of car audio upgrade jobs.
Car Stereo
Multimedia Audio Visual (Sat/Navs, Headrest Screens, Roof Screens etc.)
Speakers/ Subwoofers / Amplifiers
OEM Adapters Installation (DAB, iPod, iPhone, USB, Bluetooth, Aux)
Bluetooth Car Kit Installation
Car Security Alarms
Vehicle Tracking Systems
Reversing Camera / Parking Sensors
Dash Cameras
All installations are carried out at our London Installation center, Vehicle must be brought for installation.