XCARLINK iPod/iPhone + USB/SD Aux Interface Adaptor For Ford
The Xcarlink all in one interface combines all of the features of our iPod/iPhone and USB/SD interface into one. This gives you the flexibility to connect and control any audio device whether it be your iPod/iPhone or an entire music library on a USB/SD card. You can also use the controls on your factory radio or navigation to switch between the devices. This interface is ideal if you have an iPod or iPhone but you do not have all of your music on it and allows all users of the car with different devices to take advantage of the interface.

Just like our iPod/iPhone and USB/SD interfaces, the USB/SD/iPod all in one interface emulates a CD changer. Simply connect the interface to the CD changer port on the back of your radio and connect your iPod, iPhone, USB stick or SD card to your factory car stereo system without any loss of sound quality!!
Suitable for the following vehicles:
Car Make / Model
Year
Radio & Navigation Systems
Ford Cougar
1998 >
12 pin (Non-Quadlock)
4050 RDS, 4500, 4600CDR, 5000RDS, 5000RDS EON, 6000CD RDS, 6000 MP3, 7000RDS
Ford Fiesta Mk4
1996 >
Ford Focus Mk1
1998 >
Ford Ka
1996 >
Ford Galaxy
1994 >
Ford Mondeo MK2
1993 >
Ford Puma
1998 >
Ford Scorpio
1995 >
Ford Mondeo MK3
2000 >
Ford Transit
1994 >
Ford Escort
1990 >
Please note: This item is NOT compatible with stereos that have the 6 CD Player built into the stereo.
Compatible with but not limited to the following radios:
Compatible with with all iPod/iPhone models including the very latest generations:
The Xcarlink is compatible with and will provide charge to all iPod, iPhones and iPads with the dock connection including the new iPhone 5 (requires Lightning to 30 pin adapter which is not included).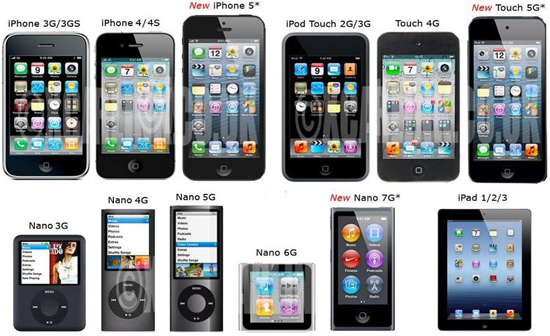 Also compatible with all other iPod Generations including:
iPod Nano 1st generation
iPod Nano 2nd generation
iPod 3rd generation
iPod 4th generation (Photo)
iPod 5th generation (Video)
iPod Mini 1st generation
iPod Mini 2nd generation
iPod Shuffle (via 3.5mm AUX only)
Features
Integrate an iPod/iPhone, SD card, USB flash drive and AUX using a single interface
Easily switch between all sources using the factory radio/navigation system
Direct digital connection to the head unit involving no FM modulation and no loss of sound quality
Will play when connected and pause when ignition/power is switched off
Remembers the position of each source automatically
No batteries required
Plug & Play installation - simply connects to the CD changer port
Professional look as all wires are hidden and no cigarette lighter adapters required
3.5mm AUX input for connecting any audio device such as sat nav audio or an MP3 player etc
Optional Bluetooth module available to provide a hands free car kit solution with A2DP technology for wireless music streaming
USB and SD Card
Connect a USB flash drive or SD card with audio files
Set up folders as playlists or albums and select them them through your car stereo and steering wheel controls. Click here for more information.
Supports SD and large capacity SDHC cards
Control the music via the radio or steering wheel buttons
WMA and MP3 file support
iPod and iPhone
iPod and iPhone control via the radio or steering wheel buttons ie. change track, fast forward, rewind, volume etc
Select playlists through your car stereo or steering wheel buttons
Retain full functionality of the iPod or iPhone when connected (including click wheel)
Play audio from every app including Spotify, Internet radio, navigation software etc
Charges all the latest iPods and iPhones (5v charging) including the iPhone 4/4S and all versions of the iPad.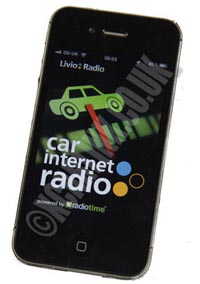 Xcarlink - Car Internet Radio with LIVO radio App

Xcarlink now works with the LIVO car internet radio app. The app can be downloaded from the Apple iTunes store and gives you access to more than 45,000 AM/FM and Internet radio streams from around the world using your iPhone or iPod Touch.

With Xcarlink connected the App can be controlled directly through your care stereo/navigation system and steering wheel , giving you an full integrated Internet radio solution.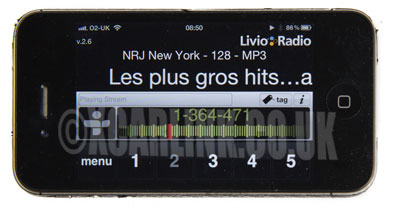 Installation:
The interface connects to the CD changer port located on the back of your car stereo. On some cars, this can be reached from the passenger side whilst on others, you will need to remove the radio. Instructions how to remove your radio to access the CD changer port can be found through many online resources, car manuals or by a local installer.
Package Includes:
Xcarlink iPod/USB/SD interface
CD changer connection
iPod/iPhone/iPad dock connection cable
User Guide
Optional Accessories: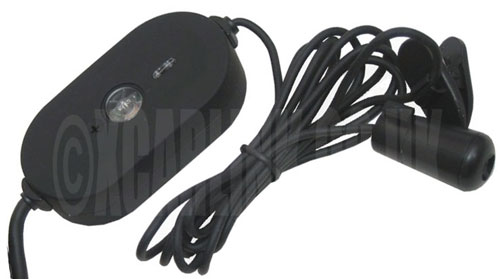 Bluetooth A2DP Module - Xcarlink now features a connection for an optional Bluetooth Module. This enables it to be used as a hands free car kit system. Simply pair it with any Bluetooth enabled mobile phone and it will allow you to make or receive calls through your car stereo speakers. Also features a microphone for added convenience and optimum sound quality. Music playing from the interface will automatically pause when a call is made or received, then resume once the call has ended. In addition, the Bluetooth module allows you to wirelessly stream music from your Bluetooth enabled device to your car stereo.

3.5mm AUX cable - The 3.5mm cable allows you to connect any audio device to the Xcarlink such as an MP3 player, iPod shuffle, satellite radio etc. Please note that this cable is not required for use with an iPod.
Product Compatibility Chart
| | | | |
| --- | --- | --- | --- |
| Make | Model | Years | Notes |
| Ford | Escort | 1990 onward | |
| Ford | KA | 1996 onward | |
| Ford | Puma | 1998 onward | |
| Ford | Scorpio | 1995 onward | |
| Ford | Transit | 1994 onward | |
We always recommends that you have your installation carried out by a qualified installer. Our experienced technical staff can take care of all kind of car audio upgrade jobs.
Car Stereo
Multimedia Audio Visual (Sat/Navs, Headrest Screens, Roof Screens etc.)
Speakers/ Subwoofers / Amplifiers
OEM Adapters Installation (DAB, iPod, iPhone, USB, Bluetooth, Aux)
Bluetooth Car Kit Installation
Car Security Alarms
Vehicle Tracking Systems
Reversing Camera / Parking Sensors
Dash Cameras
All installations are carried out at our London Installation center, Vehicle must be brought for installation.