CARDO Q1 TEAMSET
Intercom
A2DP/MP3/RDS Radio
Intercom to passenger
2 Bluetooth channels
Hybrid & corded mics included
Rider to passenger music sharing
Includes 2 headsets
Motorcycle Intercom of the Year
The scala rider Q1/Q3 is an award winning motorcycle intercom Bluetooth communication system. In January 2014, WEBBIKEWORLD, the world's # 1 motorcycle website, named the scala rider Q1/Q3 "Motorcycle Intercom of the Year 2013" giving it a coveted 5-Star award.
Music Sharing™
Enjoy your ride soundtrack together with Cardo's unique Music-Sharing™ patented technology giving you the power to be the DJ and control your music.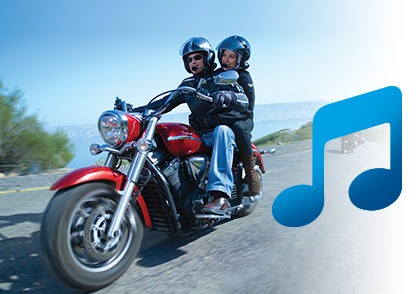 Instantanous Connections
Each Q1 TeamSet unit allows spontaneous motorcycle intercom communication so you and your passenger can connect to other users nearby using the Click-to-Link® feature with no need for pairing.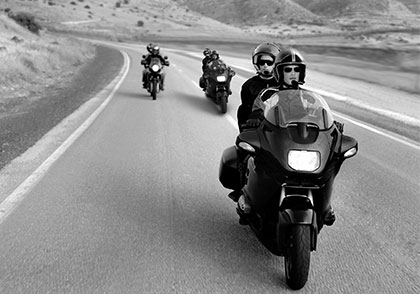 Bluetooth A2DP Stereo music streaming and FM radio
The Q1 TeamSet unit can connect to 2 mobile phones, A2DP (Bluetooth® stereo) music players, and GPS navigation devices. It also has a built-in FM radio with RDS and a direct cable connection for non-A2DP MP3 players.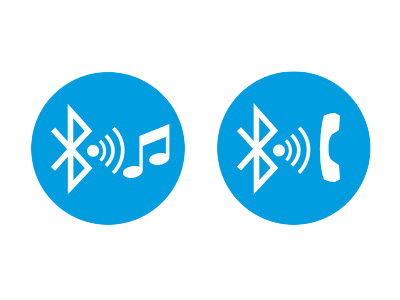 Voice Command
Voice Recognition technology for true hands-free operation Make / Receive / Reject calls by voice command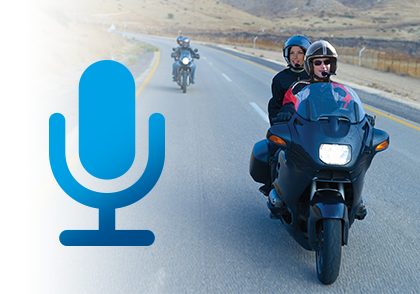 Software updates via Cardo Community®
Register your device and use the online community at Cardo Community®. Update the Scala Rider Q1 and Q3 applications and firmware.
Description
Intercom
A2DP/MP3/RDS Radio
Intercom to passenger
2 Bluetooth channels
Hybrid & corded mics included
Rider to passenger music sharing
Includes 2 headsets
Technical Specifications
Rider-to-Passenger Intercom (Full Duplex)
Click-to-Link® – for spontaneous intercom with other scala riders nearby
Music Sharing™- Rider & Passenger listen to the same stereo music (via A2DP)
Customise setting & receive software updates via your PC or Mac computer*
Hot-dial number (Customisable)
Interchangeable hybrid and corded microphones included to fit virtually all helmets
Dual replaceable speakers (3.5 mm)
Make / Receive / Reject calls by voice command or at the push of a button
Dual Handsfree profile to connect 2 mobile phones simultaneously
A2DP/AVRCP profile for wireless stereo from smartphones
Receive GPS (Sat-Nav) audio instructions
Built-in FM Radio with RDS:
6 station presets with auto scan
Automatic selection of the strongest signal
Radio on time: 7-10 hours
Automatic radio muting for incoming calls & GPS instructions
Connect wirelessly to A2DP /AVRCP enabled MP3 players and mobile phone for stereo music (Cable option also provided)
Self-adjusting speaker volume according to speed & ambient noise (Customisable)
Packet Loss Concealment: Real-Time compensation of audio losses in challenging environments
Voice-control for receiving / rejecting incoming mobile or intercom calls (Customisable)
Digital Signal Processing for advanced audio functionality
Up to 10 hours talk-time / 1 week stand-by (recharging from wall outlet or USB connection)
Waterproof & Dustproof
*Minimum Requirement: Windows® XP / Mac OS X 10.5
Mac and Mac OS are trademarks of Apple Inc., registered in the U.S. and other countries
We always recommends that you have your installation carried out by a qualified installer. Our experienced technical staff can take care of all kind of car audio upgrade jobs.
Car Stereo
Multimedia Audio Visual (Sat/Navs, Headrest Screens, Roof Screens etc.)
Speakers/ Subwoofers / Amplifiers
OEM Adapters Installation (DAB, iPod, iPhone, USB, Bluetooth, Aux)
Bluetooth Car Kit Installation
Car Security Alarms
Vehicle Tracking Systems
Reversing Camera / Parking Sensors
Dash Cameras
All installations are carried out at our London Installation center, Vehicle must be brought for installation.