Description
Product Compatibility Chart
| | | | |
| --- | --- | --- | --- |
| Make | Model | Years | Notes |
| Ford | Granada | 1989 - 1995 | |
| Ford | Orion | 1986 - 1993 | |
| Ford | Scorpio | 1995 - 1998 | |
| Ford | Sierra | 1982 - 1993 | |
This lead is for the NON-AMPLIFIED systems on these vehicles only.
This adaptor is required to replace factory fitted radio with an aftermarket headunit (Alpine, Pioneer, Kenwood, Sony, JVC etc.). It will convert the car original power and speakers wiring connector to a standard ISO connector. Simply plug one end of the adaptor into your cars wiring harness, and the other end into your new radio, without the need of tools or cutting of wires.
Harness Adaptors
Connect the head unit to the original radio connector without the need to cut any of the existing wiring.(non-amplified systems only).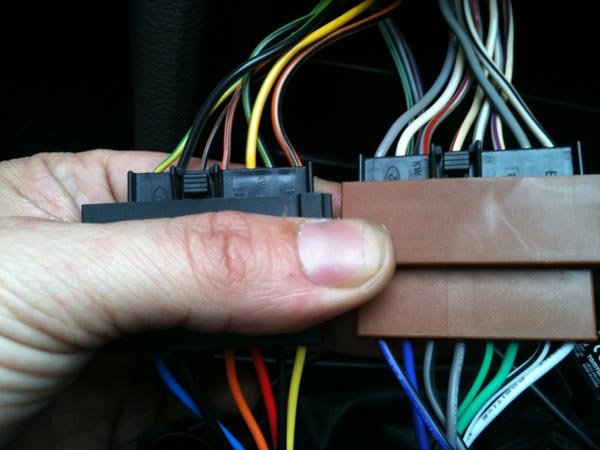 Please see picture to see how the connection is done between the wiring harness adaptor and car wiring loom.
TECHNICAL NOTE
CAR AUDIO FITTING ACCESSORIES ARE SOLD WITH LIMITED INSTRUCTIONS.
SOME KNOWLEDGE OF CAR AUDIO INSTALLATION IS HELPFUL IN CASE A MODIFICATION IN SOME RARE CASES MAY BE NECESSARY OR NEEDED.
If in doubt please email us with your vehicle details and we will confirm what you require.
Please make sure that is the correct Wiring Harness for your car by firstly checking to see if your make, model and year of car is listed in the description. Secondly by checking to see if the Shape in the picture listed is the same as you have in your vehicle. We try to provide upto date information as possible. If you are unsure please contact our Customer Service and we will be happy to help you.